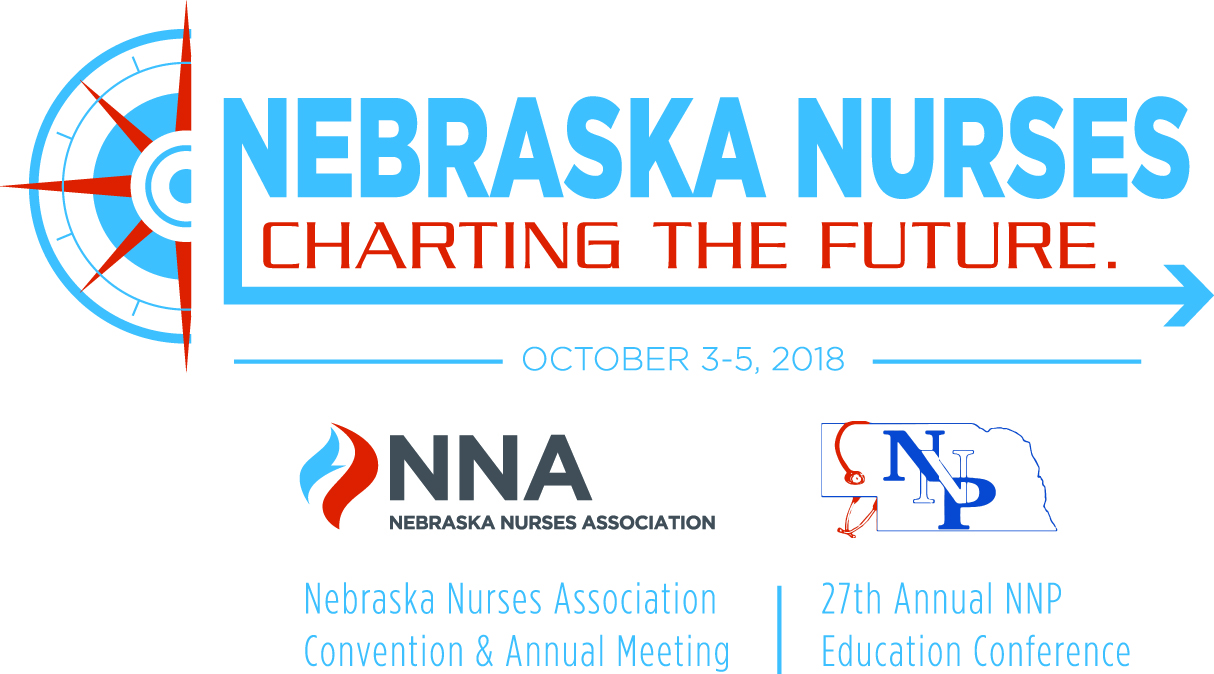 The Nebraska Nurses Association and the Nebraska Nurse Practitioners invite you to participate in the Nebraska Nurses Charting the Future Annual Conference on October 3rd - 5th, 2018 at the Embassy Suites by Hilton Omaha La Vista Hotel and Conference Center, La Vista, Nebraska. Our associations have joined forces to create a powerful opportunity for education and collaboration. We anticipate a large number of nurse practitioners, nurses, student nurses and other health care providers in attendance. Please encourage your NP friends to attend! There are many NNP members speaking and each break out session offers a presentation related to advanced practice and there are plenty of pharmacology hours available!
Evaluations and certificates will be available quickly after conference.  We have worked to make sure you have them well before the License Renewal Deadline.
Join us on Wednesday, October 3rd for our annual membership meeting. The agenda will be sent a few weeks before the meeting. Come learn how NNP has been working for you!
Please be watching for the discount code in your email if you are a current NNP member.  If you do not get the email after August 5th, please contact Heidi Kile at nnpkile@gmail.com.  If you are not a current member, you can join before September 21 to get the discounted conference rate.  If you join or renew an outdated membership, your discount code will be in the email receipt after you join/renew.  If you do not receive that email shortly after joining/renewing, please contact Heidi Kile at nnpkile@gmail.com