The Executive Board and Governing Committee members represent a cross-section of the Nebraska NP community.  Each member has a strong commitment and passion for our organization and those we serve. The members work hard to ensure long-term sustainability of the organization and oversee that the funds raised promote the mission and vision of the organization.
Legislative Chair, Terry Thomas, MA, MSN, APRN-NP, FNP-BC
Terry Shannon Thomas MA, MSN, APRN, FNP-BC is the Chair of the Legislative Committee. She served as Co-Chair of this committee for 2 years and has been Chair since 2015. She worked as an RN for 22 years in a wide variety of settings in several states and Germany.  Terry earned her Bachelor of Science in Nursing from the University of Colorado Health Sciences Center, Master of Arts in Psychology from the University of Northern Colorado and attended the University of Nebraska Medical Center where she earned a Master of Science in Nursing. Terry is board certified as a Family Nurse Practitioner through the American Nurses Credentialing Center (ANCC). Terry has worked at the University of Nebraska-Lincoln Student Health Center for 8 years. "We need to have a strong voice in shaping the influences that affect our practice. The political and legislative aspects of our profession are so often overlooked as we focus on the day-to-day provision of patient care."
You many contact Terry at legislative@nebraskanp.com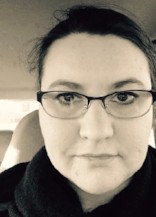 Membership Chair, Autumn Nye, DNP, APRN-NP, FNP
Autumn is from Fremont, Ne originally but spent many years in the UK.  She and her family moved back in 2007 and have lived in Fremont since. She graduated from Creighton in 2016 with her DNP-FNP.  She received her BSN at Midland University in 2012. She currently works at Nebraska Medicine with general neurology.  She has five amazing children and they love soccer!!
You may contact Autumn regarding Membership issues at membership@nebraskanp.com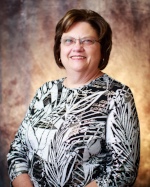 Historian Chair, Outreach Chair, Kathy Murphy-Buschkoetter, APRN-NP
Kathy is a family nurse practitioner in rural south central Nebraska where she has practiced since graduating from UNMC in 1994.  She has been a member of NNP since 1993 and held several positions within the organization.  Currently, she serves as the Co-Chair of the Education Committee.  Over the past the past 23 years, Kathy has served as a mentor and preceptor to multiple students in the UNMC, Creighton, Clarkson, and South University programs.  Kathy and her husband live on the family farm outside of Lawrence, NE together they have five daughters and three grandchildren.  
Public Relations Chair,
Scholarship Chair, Lisa Johnson, DNP, APRN-NP
Fundraising Chair, Karen Hollinger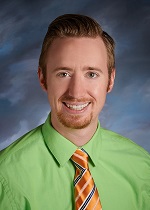 Nebraska Nurses Association Liaison, Douglass Haas, MSN, APRN-NP
Douglass Haas is the current President Elect of the Nebraska Nurses Association. His Presidency will begin October of 2018. Douglass received his BSN from the University of Nebraska Medical Center – College of Nursing in 2009 and his MSN in 2015 also from UNMC.  He is Board Certified by ANCC as an Adult/Gero Acute Care NP and has recently completed a Post-Masters Certificate program and is scheduled to sit for the ANCC FNP exam.  Douglass is also a certified Critical Care RN from the American Association of Critical Care Nurses and holds the subspecialty certification from AACN in Cardiac Medicine Nursing.  Douglass is working as a Nurse Specialist/Instructor at the University of Nebraska Medical Center – College of Nursing – Kearney Campus while completing the requirements for his DNP Degree.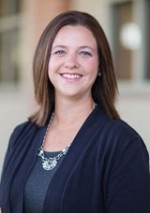 AANP Liaison, Miranda Kliment, APRN-NP
Miranda Kliment graduated from BryanLGH College of Health Sciences School of Nursing in 2004 with her diploma in Nursing. She received her Bachelor of Science in Nursing from Nebraska Wesleyan in 2006.  In 2010, she completed her Masters of Science at Creighton University with a specialty as a Family Nurse Practitioner. In 2016, she completed her Doctorate of Nursing Practice at Creighton University.  Miranda chose to specialize in family medicine because this allows her to care for patients and their families over a lifetime. She is passionate about preventative healthcare and diabetes management. Miranda has served on the legislative committee for the past 3 years.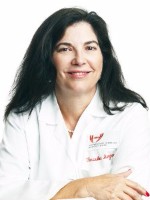 Nebraska Action Coalition Liaison, Deb Kozeny, APRN-NP
Deb serves on the governing board serving as the NNP representative to the NAC ( Nebraska Action Coalition) since 2011.   On the NAC, she serves as Co-lead of the statewide Practice Team and on the executive board.   She is employed as a NP in Vascular Surgery at Nebraska Medicine with a focus on risk factor management and wound care.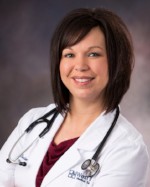 Rural Health Advisory Committee Liaison, April Dexter, APRN-NP
April serves as the NNP RHAC Liaison. She graduated from UNMC in 2001 with her Bachelors of Science in Nursing and in 2009 with her Masters of Sciene in Nursing.  She currently works as a Family Nurse Practitioner in a rural health clinic and critical access hospital in rural Nebraska.  She has been a member of the NNP since 2001. April has also been a member of the AANP since 2009. She is a member of the Rural Health Advisory Commission for the state of Nebraska.  April and her husband live on a ranch near Chambers Nebraska and enjoy spending time attending activities with their six children.
Education Chair, Diane Jackson, APRN-C