The Executive Board and Governing Committee members represent a cross-section of the Nebraska NP community.  Each member has a strong commitment and passion for our organization and those we serve. The members work hard to ensure long-term sustainability of the organization and oversee that the funds raised promote the mission and vision of the organization.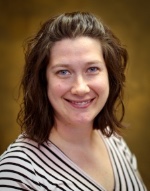 President, Tara Whitmire, DNP, APRN-NP, CHFN
Tara Whitmire was recently elected as President Elect and will take over as President in April 2018.  She previously served on the Nominations Committee for Nebraska Nurse Practitioners and is a past Legislative Chair. She is the Vice President of the STTI Tau Tau Chapter at Nebraska Methodist College. She earned her Master's from Creighton University and her Doctor of Nursing Practice from the University of Iowa. She is board certified by AANP as a family nurse practitioner. She is a certified heart failure nurse by the American Association of Heart Failure Nurses. She is currently the Director of the BSN-DNP programs at Nebraska Methodist College in Omaha and works part-time as a cardiothoracic nurse practitioner at Methodist Hospital in Omaha.
You may contact Tara at president@nebraskanp.com or at (402) 681-6187.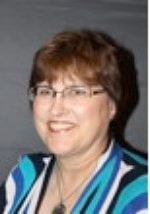 Secretary, Julie Brauer, APRN-NP
Julie Brauer is an advanced practice registered nurse at Platte Valley Medical Clinic in Kearney working with the Electrophysiology Specialist for the past 2 ½ years. Prior to moving to the Kearney area she worked 8 years as a family practice provider at a small rural health clinic. She graduated in 1980 from the Nebraska Methodist School of Nursing in Omaha and returned to her home town of Cozad and worked for 12 years as a registered nurse at the Cozad Community Hospital and 16 years in the ICU at the Good Samaritan Hospital in Kearney. She received a Bachelor of Science in Nursing in 1992 at Clarkson Bishop College of Nursing and a Master of Science in Nursing in 2007 at the University Nebraska Medical Center in Omaha. Community interests over the years include CPR instructor from 1987 – 2007 with Central Community College in Lexington, director for adult and children's church choir and church organist. On March 20, 2018 she and husband Greg celebrated 31 years of marriage. Their family includes two girls, age 25 and age 21, a son-in-law, granddaughter and grandson. In her spare time she enjoys walks with the family dogs, Taffy and Buddy, reading, family oriented activities and crocheting.
You may contact Julie at secretary@nebraskanp.com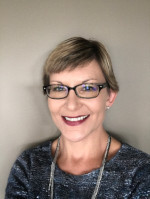 Treasurer: Jodi Yank, APRN-NP
Jodi Yank has been a nurse practitioner for 5 years. She works full-time as a nurse practitioner with MinuteClinic within CVS Pharmacy.  MinuteClinic is a convenient care clinic that sees patients aged 18 months and over.  She provides acute care, wellness, screening and now chronic care services to our clients in a convenient walk-in setting.  Her second part-time practice is with Family Health Services, Inc.  which is a reproductive health care clinic providing services to women and men on a sliding scale fee structure supplemented by Title X funding and other outside funding sources. She also has previous experience working with a surgeon at Bryan Bariatric.  She is also proud to say she  has been a nurse for 23 years!
Jodi  volunteered at Clinic with a Heart in Lincoln Nebraska as a student provider.  While at Bryan Health, she was part of the Advanced Practice Nursing council that was just forming and a part of the Student Nurses Association during her BSN program at UNMC.
You may contact Jodi at treasurer@nebraskanp.com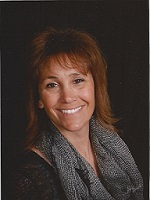 Finance Chair, Kelli Lewandowski, APRN-BC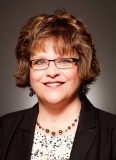 Bylaws Chair, Sharon Gossman, MSN, APRN-NP, FNP-C
Sharon Gossman is Nebraska Nurse Practitioners (NNP) past president and past Nominations Committee Chair and recently reelected as our Bylaw 's Chairperson. She served as president for two terms. Sharon serves on the Executive Board and is a member of the Legislative Committee as well as legislative subcommittee for Durable Medical Equipment (DME). She was also on the 407 Committee that introduced legislation to remove the Integrated Practice Agreement (IPA) requirement of nurse practitioners. Sharon has been a registered nurse for over 30 years and a nurse practitioner for fourteen years. She received her diploma in nursing at Mary Lanning School of Nursing, her BSN from Graceland College, and her MSN from Clarkson College, specializing in family practice. She is board certified by the ANCC. She is employed by Antelope Memorial Hospital in Neligh Nebraska serving in clinic in Neligh, Elgin, Clearwater, Tilden and Orchard. Sharon became a member of NNP and ran for office because she felt that the voice of the rural NP needed to be heard. She feels the contacts made on the various committees she has served on as invaluable to her role in NNP.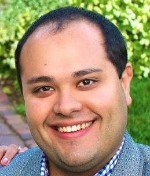 Nominations Committee Chair, Joel Ruiz, APRN-NP
Joel has been a Nurse Practitioner for 3 years. He works on the nocturnal team of Inpatient Physician Associates. It is my responsibility to ensure the health of patients throughout the night. He also maintains the social media accounts of Facebook and Twitter for the Nebraska Nurse Practitioners. He has been a volunteer nurse practitioner with Clinic With a Heart in Lincoln, NE. I enjoy this volunteer experience because I am able to put my education and skill set to use to help those without health insurance get a diagnosis and treatment.
You may contact Joel at nominations@nebraskanp.com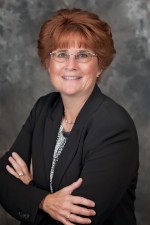 Nomination Committee Member, Kelley Hanau, APRN-NP
Kelly has been a Nurse Practitioner for almost 10 years. Primary practice has been focused on vulnerable and underserved populations, specifically the homeless, uninsured and underinsured. I have practiced in rural Nebraska for a short time as well but really love working with those challenged in obtaining health care. Currently, I am employed at People's Health clinic in the Health 360 building with integrated mental health and medical care.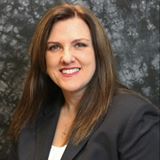 Nominations Committee Member, Brenda Haussermann, APRN-NP
Brenda  Haussermann, APRN FNP-C has recently been elected to nominations committee.  Brenda has practiced as a Family Nurse Practitioner for the past 5 years mostly in the family practice setting.  The majority of her time has been spent in critical access hospitals providing emergency room coverage, nursing home coverage and in rural health clinics working with underserved populations.  She is currently working in an Urgent Care setting which is a new emerging and challenging setting.  She is excited to be serving in her new role for NNP in the Nominations Committee.