The Executive Board and Governing Committee members represent a cross-section of the Nebraska NP community.  Each member has a strong commitment and passion for our organization and those we serve. The members work hard to ensure long-term sustainability of the organization and oversee that the funds raised promote the mission and vision of the organization.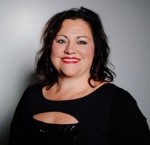 President, LaDonna Hart, MSN, APRN, NP-C
LaDonna is the President of Nebraska Nurse Practitioners (NNP). She has been in practice as a Family Nurse Practitioner for 19 years; serving in family practice, women's and urgent care settings. LaDonna earned her BSN and MSN from the University of Nebraska Medical Center. She completed her Doctor of Nursing Practice degree, May 2016 through the University of Missouri-Kansas City.  The focus of her scolarly work was on the political astuteness of Nurse Practitioners.   She passionately believes in nursing's fundamental responsibility to impact the social determinants of health.  LaDonna is board certified through the American Association of Nurse Practitioners (AANP).  In March 2016 she opened, Hart Family Health PC, a nurse practitioner owned and operated family practice in Lincoln, Nebraska.  
You may contact Ladonna at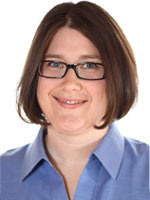 President Elect, Tara Whitmire, DNP, APRN-NP, CHFN
Tara Whitmire was recently elected as President Elect and will take over as President in April 2017.  She previously served on the Nominations Committee for Nebraska Nurse Practitioners.  She is a previous past Legislative Chair. She earned her Master's from Creighton University and her Doctorate of Nursing Practice from the University of Iowa. She is board certified by AANP as a family nurse practitioner. She is currently the Director of the BSN-DNP FNP program at Nebraska Methodist College in Omaha. She also works as the Structural Heart Disease Coordinator/Nurse Practitioner for CHI Health Bergan Mercy in Omaha. She is a certified heart failure nurse by the American Association of Heart Failure Nurses. 
You may contact Tara at president@nebraskanp.com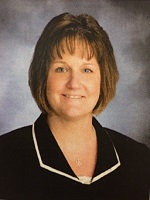 Secretary, Melissa Fulton, MSN, APRN-C
Melissa has been a registered nurse for 25 years.  She graduated in 1991 with her bachelor's degree from UNMC.  She served 6 years at the VAMC in Lincoln, Nebraska in a variety of roles.  She has had the opportunity to provide service to patients on the medical/surgical floor, outpatient general surgery and urology clinics, emergency room and provided house supervision for the hospital on the weekends.  In 1997 she left the VAMC to become the Director of Nursing at Urology PC.  This is where she found her home.  She continues to work at Urology PC but changed her capacity from the Director of Nursing to an Advanced Practice Provider.  Melissa graduated from UMNC with a Masters in Nursing and a post Masters certificate as a Family Nurse Practitioner.  Melissa continues to care for patients across the life span with Urological problems.  She really specializes in women's health issues, pelvic pain, and incontinence among the many other urological issues.  Melissa started a support group for persons with an inflammatory bladder disease called Interstitial Cystitis.  This support group has been ongoing since 2002.  Melissa has assisted for 2 semesters in teaching  a portion of the Urology section at UNMC for the Family Nurse  Practitioner Program.  Melissa has an interest in bone health and men undergoing androgen deprivation therapy.  She was able to incorporate her research as a student at UNMC which was published in the Journal of the American Academy of Nurse Practitioners (2005), 17(3), 113-122 to initiate ways to reduce skeletal injuries with men who have prostate cancer and are undergoing androgen ablation.  In her spare time she serves on several church boards and loves to volunteer at the Clinic with a Heart. 
You may contact Melissa at secretary@nebraskanp.com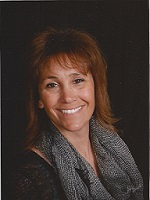 Treasurer, Kelli Lewandowski, APRN, FNP-C
Kelli is a certified family nurse practitioner and has been practicing for over 11 years. She earned her BSN from University of Nebraska Medical Center-Kearney and her MSN from University of Nebraska Medical Center. Her previous NNP experience includes serving on the Education Committee. She was the President of the Student Nursing Association while earning her bachelor's degree. She has been a member of Nebraska Nurses Association since entering the nursing field. She owns her own practice, Precise Family Care, PC., in North Platte. 
You may contact Kelli at treasurer@nebraskanp.com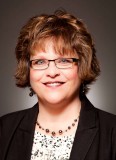 Bylaws Chair, Sharon Gossman, MSN, APRN-NP, FNP-C
Sharon Gossman is Nebraska Nurse Practitioners (NNP) past president and past Nominations Committee Chair and recently reelected as our Bylaw 's Chairperson. She served as president for two terms. Sharon serves on the Executive Board and is a member of the Legislative Committee as well as legislative subcommittee for Durable Medical Equipment (DME). She was also on the 407 Committee that introduced legislation to remove the Integrated Practice Agreement (IPA) requirement of nurse practitioners. Sharon has been a registered nurse for over 30 years and a nurse practitioner for fourteen years. She received her diploma in nursing at Mary Lanning School of Nursing, her BSN from Graceland College, and her MSN from Clarkson College, specializing in family practice. She is board certified by the ANCC. She is employed by Antelope Memorial Hospital in Neligh Nebraska serving in clinic in Neligh, Elgin, Clearwater, Tilden and Orchard. Sharon became a member of NNP and ran for office because she felt that the voice of the rural NP needed to be heard. She feels the contacts made on the various committees she has served on as invaluable to her role in NNP.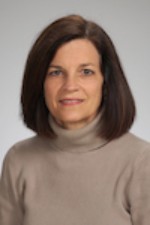 Finance Chair, Kathy Hoebelheinrich, MSN, APRN-NP, ANP-BC, BC-ADM, CDE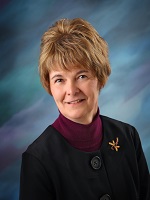 Nominations Committee Chair, Theresa Langan, APRN, FNP-C
Theresa has been a Nurse Practitioner for four years. She started her healthcare career as a diagnostic radiologic technologist and then became a radiation oncology technologist. After 15 years in the cancer treatment area at Good Samaritan Hospital in Kearney NE, she returned to school and obtained her BSN from Creighton University through their accelerated program. Following that she returned to Good Samaritan Hospital and worked in the float pool, hospice, then care management and discharge planning. She obtained her MSN and certification as a Family Nurse Practitioner in the summer of 2013. She was the first employee of the newly developed Radiation Oncology Center at Community Hospital in McCook beginning in September of 2013 and continues to work there as a nurse practitioner.
You may contact Theresa at nominations@nebraskanp.com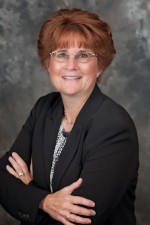 Nomination Committee Member, Kelley Hanau, APRN-NP
Kelly has been a Nurse Practitioner for almost 10 years. Primary practice has been focused on vulnerable and underserved populations, specifically the homeless, uninsured and underinsured. I have practiced in rural Nebraska for a short time as well but really love working with those challenged in obtaining health care. Currently, I am employed at People's Health clinic in the Health 360 building with integrated mental health and medical care.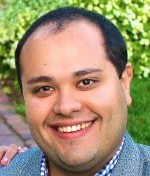 Nomination Committee Member, Joel Ruiz, APRN-NP
Joel has been a Nurse Practitioner for 3 years. He works on the nocturnal team of Inpatient Physician Associates. It is my responsibility to ensure the health of patients throughout the night. He also maintains the social media accounts of Facebook and Twitter for the Nebraska Nurse Practitioners. He has been a volunteer nurse practitioner with Clinic With a Heart in Lincoln, NE. I enjoy this volunteer experience because I am able to put my education and skill set to use to help those without health insurance get a diagnosis and treatment.